SamSen Parks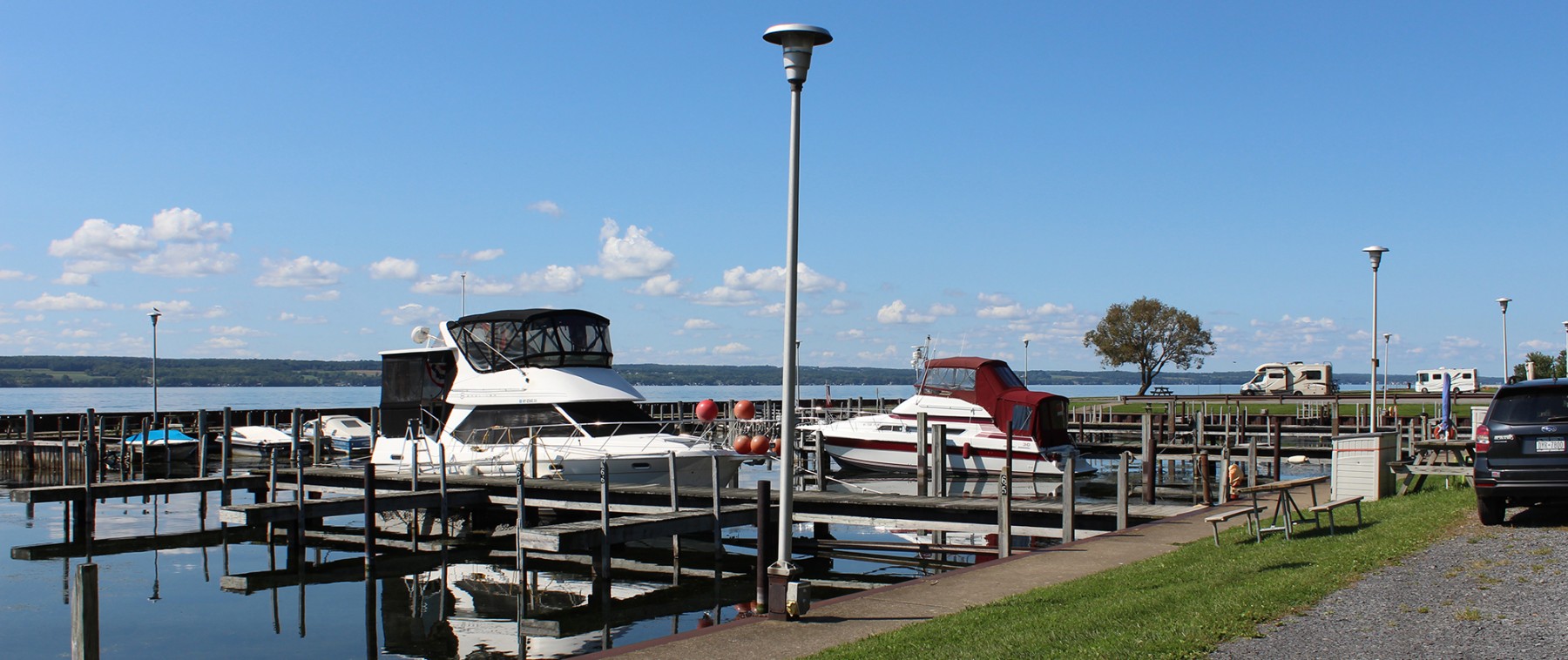 In 2018, Sessler undertook the revitalization of the marinas at Sampson State Park and Seneca Lake State Park. Home to two of the largest marinas on Seneca Lake in the Finger Lakes region of New York state, these properties offer seasonal and transient boat slips and amenities in a family-friendly park-like setting.
Major upgrades were completed on the infrastructure of Sampson State Park Marina, which is now the premier marina of the entire Finger Lakes. Construction included all new docks, 90 new boat slips, landscaping, sidewalks, and modern facilities for the utility needs of any size vessel. Additional site modernizations included a fueling station and the complete replacement of hookups for electricity, water, and pump-out stations. Long-range construction plans to enhance the visitor experience will add a ship store, lakeside dining and entertainment, cabin rentals, and seasonal camping sites.
The marina at Seneca Lake State Park is receiving upgrades to 132 electric and 84 non-electric slips. Transient slips, boat launches, and vessel utilities were also reconditioned to fully modernize the facility.
The marinas at Sampson State Park and Seneca Lake State Park are operated by SamSen LLC, a Sessler company. Learn more about slip rental.
« More projects